The Bid price is the price a Forex trader is willing to sell a currency pair for. Ask price is the price a trader will buy a currency pair at. Both of these prices are given in real-time and are constantly updating.
So for example, the British pound against the US dollar has a bid price of 1.20720, that's the price a trader wants to sell the GBPUSD. A seller who thinks a currency will decline, might sell at the bid price to take advantage of the fall. If the British pound against the US dollar has an ask price of 1.20740, that's the price a trader wants to pay in order to buy the currency pair.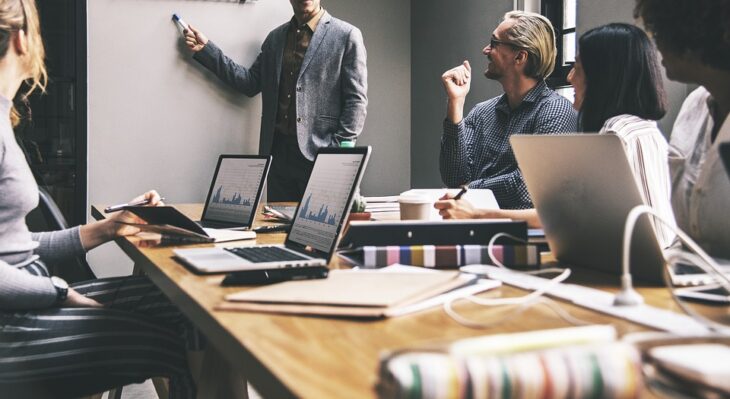 Bid and Ask quotes
There are two parts to a forex quote, a bid and an ask. Here's another forex quote that helps make clear the meaning of these terms in the forex market:
EUR/USD = 1.3600/05
Here the bid is 1.3600, and the ask is 1.3605. Since the difference between a bid and an ask price in normal circumstances is a very small fraction—less than 1/100th of the currency unit—the convention is that only the last two digits (05) of the four trailing digits are shown. If you spelled this out, it would look like this:
EUR/USD = 1.3600/1.3605
The meaning of Bid and Ask prices
Contrary to what you may think when you begin exploring the Forex market, a bid price is not the price you'll bid when you want to buy a currency pair.
Instead, the two terms are used from the perspective of the Forex broker. From the broker's perspective, when you're the potential buyer, the broker will ask for a little more than what he might be willing to bid if you were selling. In the given example, since you're interested in buying EUR, the base currency, you'll pay the ask, the broker's asking price, which is 3.3605.
If you were selling, you'd accept the broker's bid, which is 3.3600.
If you find these terms initially confusing, it helps to remember that the terms bid and ask are from the broker's perspective, not yours. When you're buying, you'll pay what the broker's asking for the currency; when you're selling, you'll need to accept what the broker's bidding.
The difference between the ask and the bid price is the spread. The spread is simply the broker's commission on the trade.
Read more